Beauty and self-care are more connected than ever right now. We're all stressed out and in a state of flux, but taking time out for beauty rituals can give us a sense of peace and even a minor sense of control. 
Most of us are also dealing with something we've never had to deal with before— the effects of wearing masks during the change of seasons. From fun makeup to skin-soothing and hair-boosting essentials, here are 22 beauty products you'll want to try this fall. 
Alcheme Vibrant Boost Serum
If you aren't using a serum both day and night, it's exactly what you need to give your skin that extra glow it needs right now. Alcheme Vibrant Boost Serum is packed with powerful ingredients including Vitamin C, Vitamin E, and hyaluronic acid as well as hydroxy acids to help the potent formula penetrate deeply into your skin.
Elemis Pro-Collagen Marine Cream SPF-30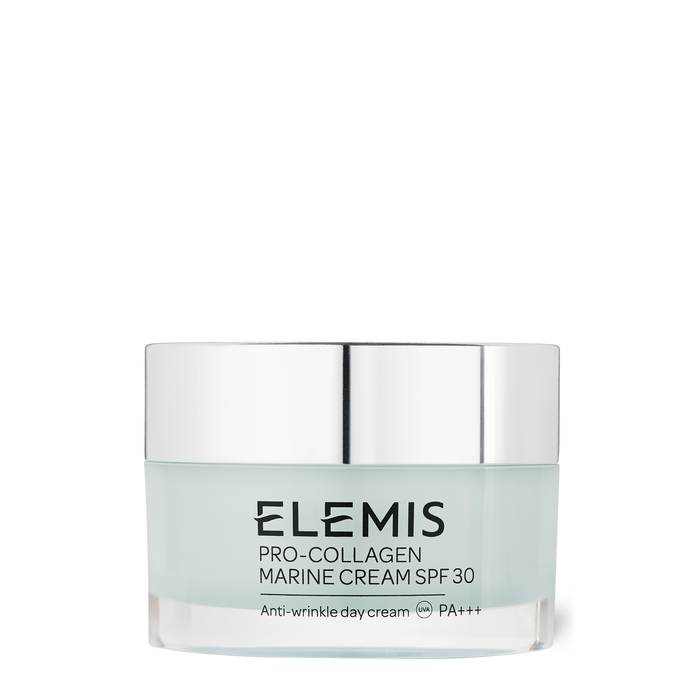 This super concentrated cream (a little goes a long way) is the perfect moisturizer for fall. Made with marine and botanical actives, a study showed it increased the skin's moisture level up to 253 percent in an hour. The result is a plumping effect as well as the reduction of wrinkles and other signs of aging. The built-in sunscreen (which you can't even feel in the formula) is just another reason to use this product. While it's a cream, it can't be emphasized enough how light it feels on the face. 
Berlin Skin Blue Tansy Cream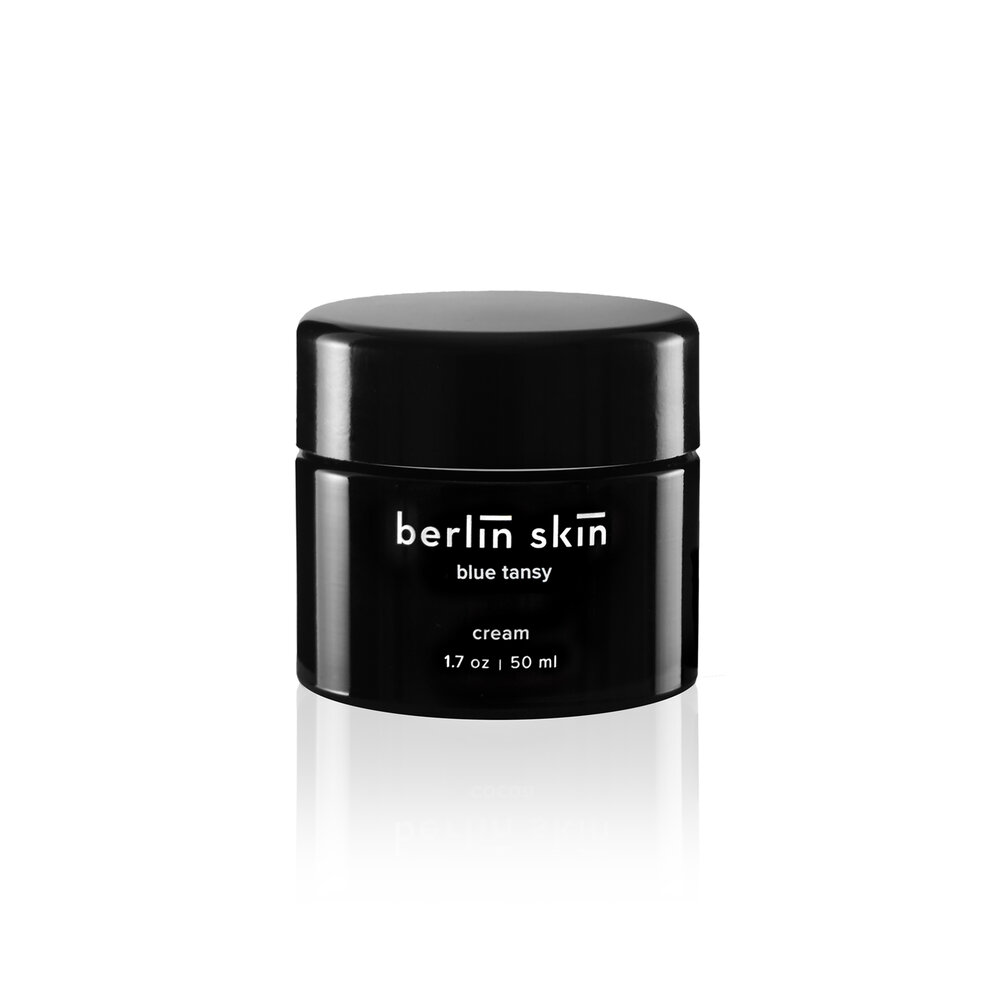 If you want a great moisturizer without sunscreen, this new cream from Berlin Skin checks both those boxes. Formulated with powerhouse ingredients including hyaluronic acid, squalane, and organic aloe along with frankincense and wildcrafted blue tansy, it improves the skin's texture and moisture level naturally. It also smells delightful. 
Peter Thomas Roth PRO Strength 10% PHA Exfoliating Clarifying Liquid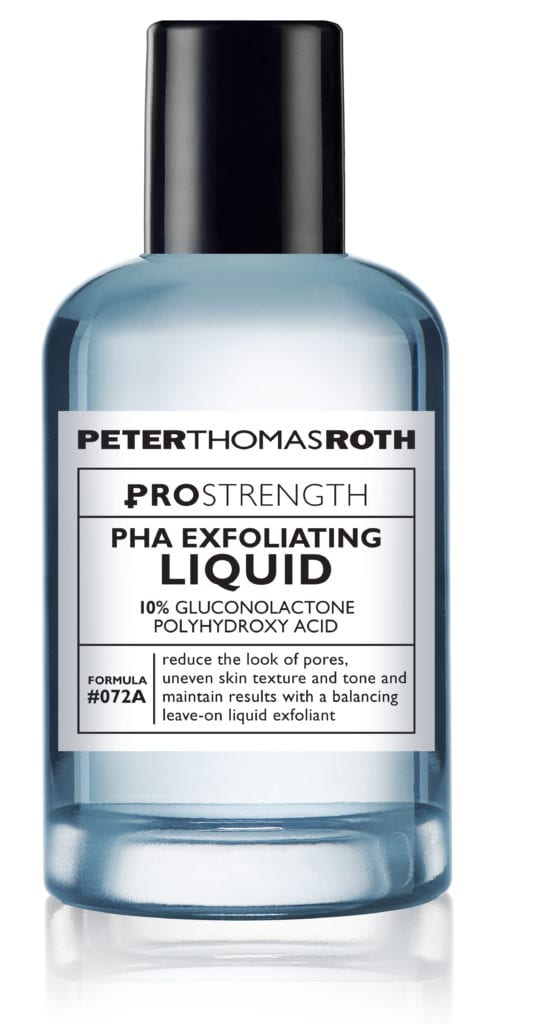 This product is essentially toner on speed! It can be used for dry, normal, combination, as well as oily skin types, and although it isn't specifically formulated for sensitive skin, it didn't irritate my sensitive skin at all. It allows you to exfoliate both manually with your cotton pad and chemically with a combination of gluconolactone, glycolic and salicylic acids. It's great for controlling minor, but annoying breakouts from workouts, masks, and your period.
Dermalogica Hydro Masque Exfoliant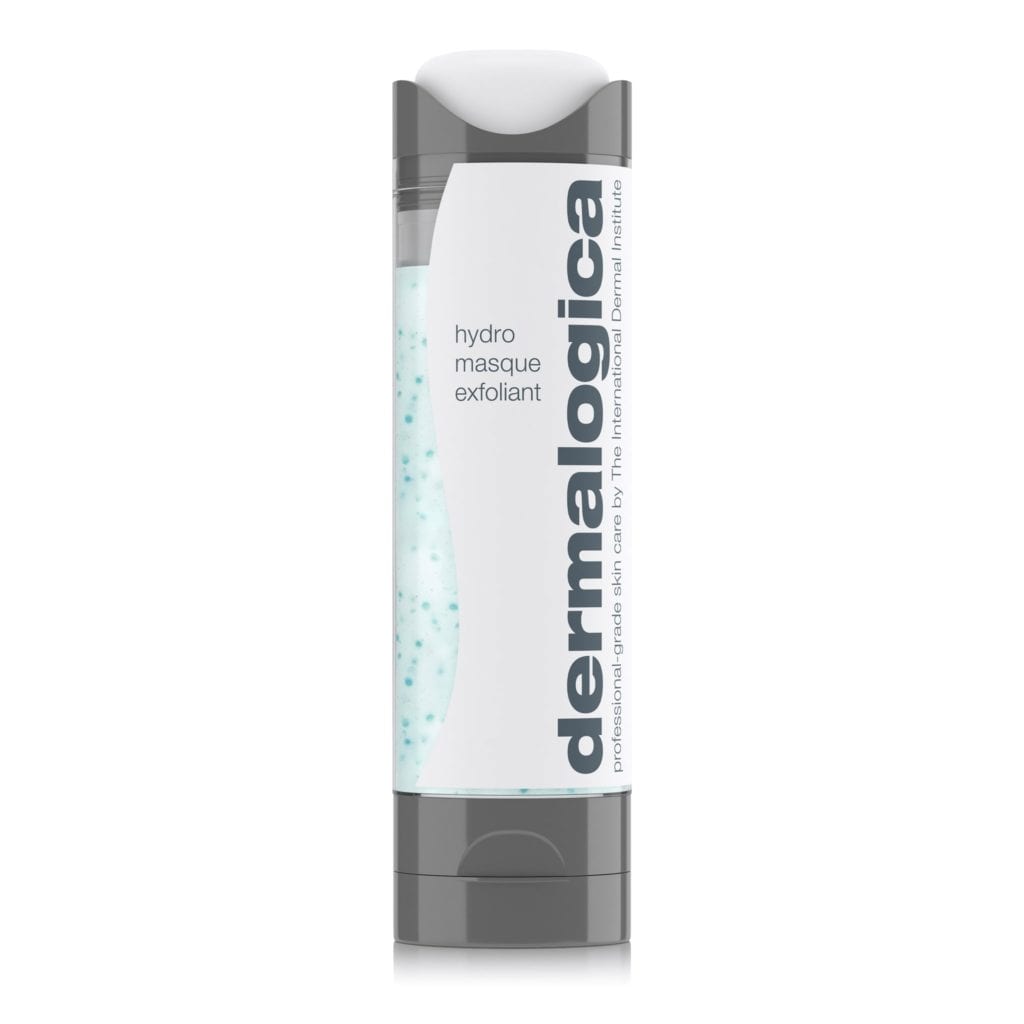 But if you prefer a multitasking exfoliant, Dermalogica's Hydro Masque Exfoliant does double duty in just three to five minutes. With a creamy texture, it's formulated with snow mushroom which holds up to 450 times its weight in water. So you can leave the shower with exfoliated and moisturized skin.
Philip B Peppermint Avocado Scalp Scrub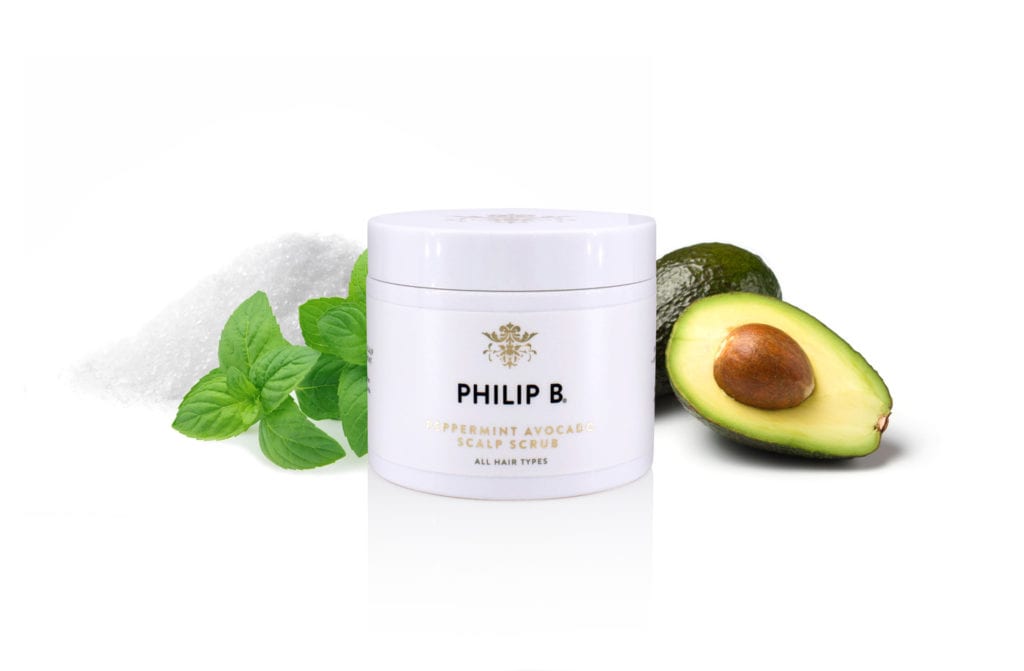 And while you're at it, you should be exfoliating your scalp. Ever wonder why your hair products don't work as well as you think they should? It's because your hair and scalp have build up. This scrub gently exfoliates your scalp and cleanses your hair to remove dirt, product, and environmental gunk with ingredients including sea salt, avocado, peppermint, and eucalyptus oils. There's nothing else comparable to it out there. 
Philip B CBD Scalp + Body Oil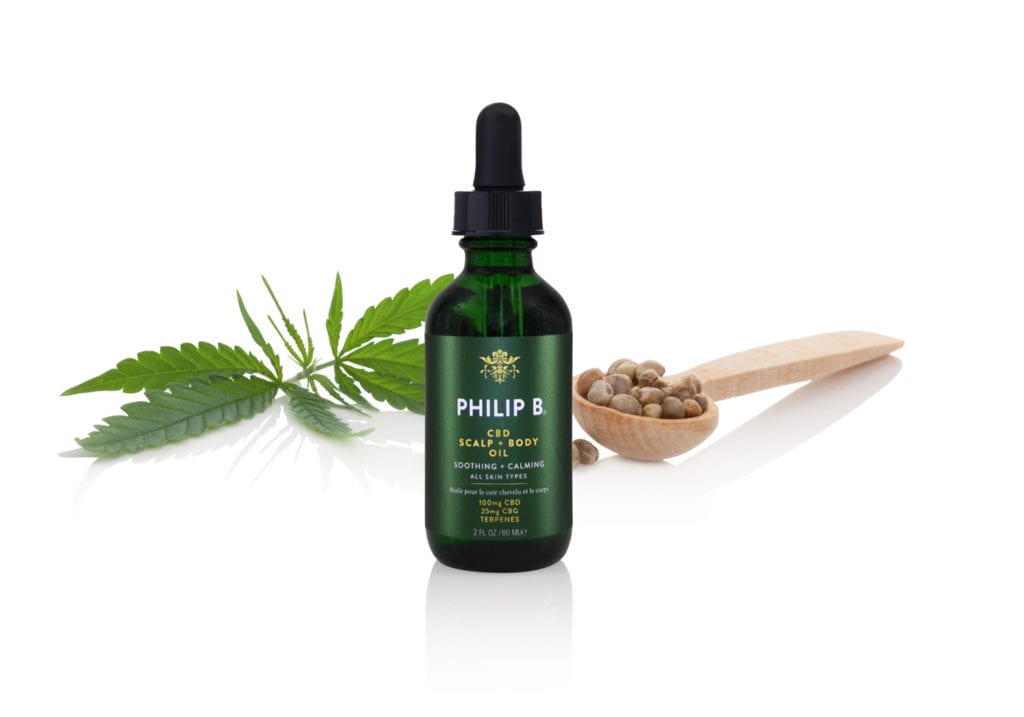 If you're unhappy with your hair and feel like you've tried everything, start focusing on your scalp and notice the difference. Philip B CDB Scalp + Body Oil is new and one of the brand's best multitaskers. Formulated with both CBD and CBG (another cannabinoid), it's designed to soothe stressed out hair and skin, reducing redness and inflammation. You can also work this product through your hair as a hot oil treatment. 
Derma-E Skin De-Stress Calming CBD Cleanser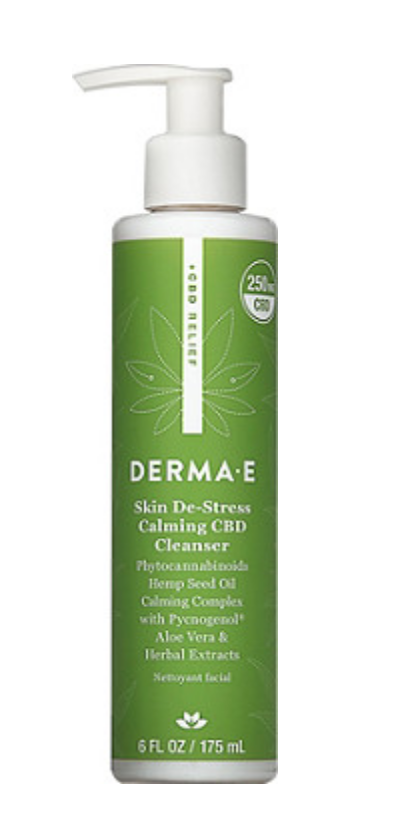 Love CBD? If your skin is stressed from masks and life right now, this cleanser will help soothe irritation and restore moisture with CBD, Pycnogenol and Vitamins A, C and E. The vegan, gluten, and cruelty-free formula even lathers without harsh sulfates to help you take it all off without stripping your face.
Shhhowercap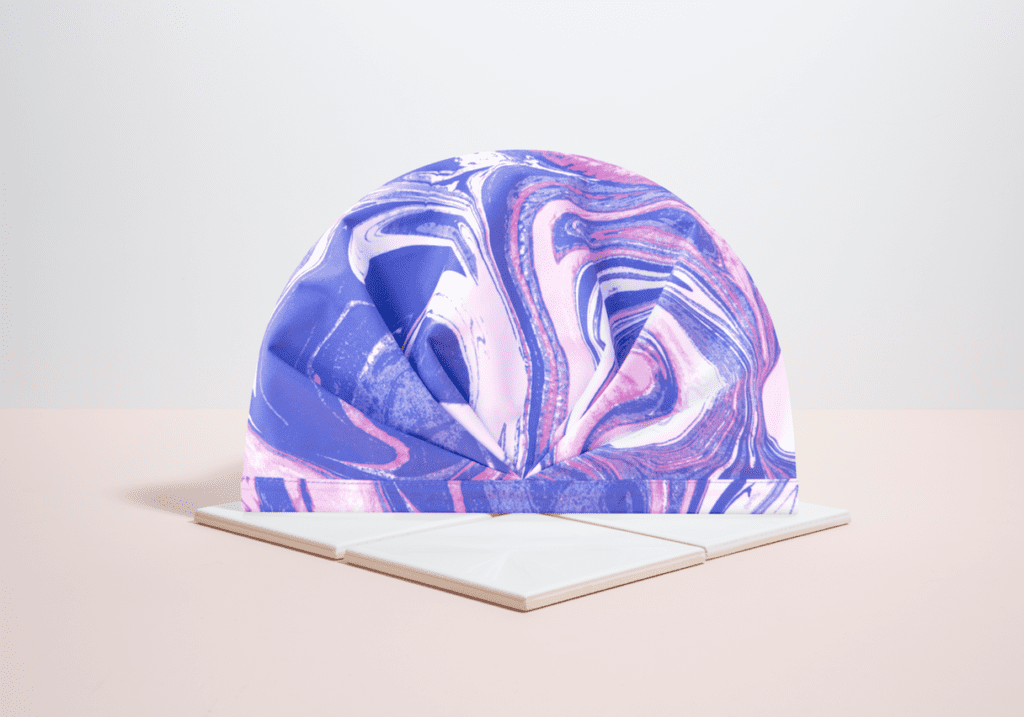 No, that's not a typo. We all know how helpful a hot bath or shower can be during stressful times, but it always feels just a little annoying when you get out and the nape of your neck or hairline is a little damp. That's where Shhowercap comes in. A shower cap 2.0, these adorably Instagrammable shower caps are designed to stay in place with fabric that repels water. It also dries quickly, so it's a dream if you shower at the gym (no more wet gym bags). Better yet, it's machine washable.
Beauty Blender Base Station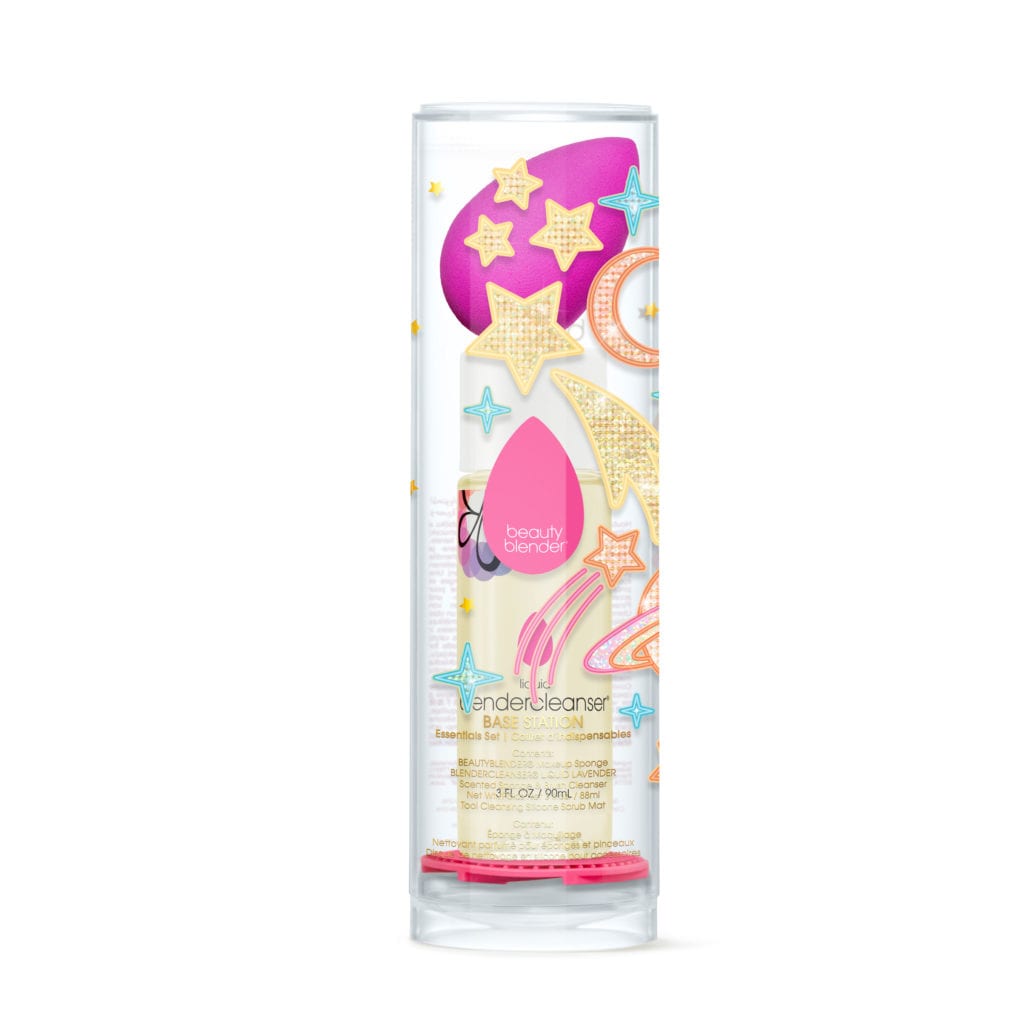 The secret to making foundation look flawless for Zoom and real life is a Beauty Blender. The Base Station set is part of the brand's holiday collection but available now. It has the signature blender, as well as a three-ounce bottle of lavender scented Blendercleanser and a silicone scrubby, which removes up to 99.7 percent of germs and bacteria, keeping it off your pretty face. 
UA Ekolu Body Butter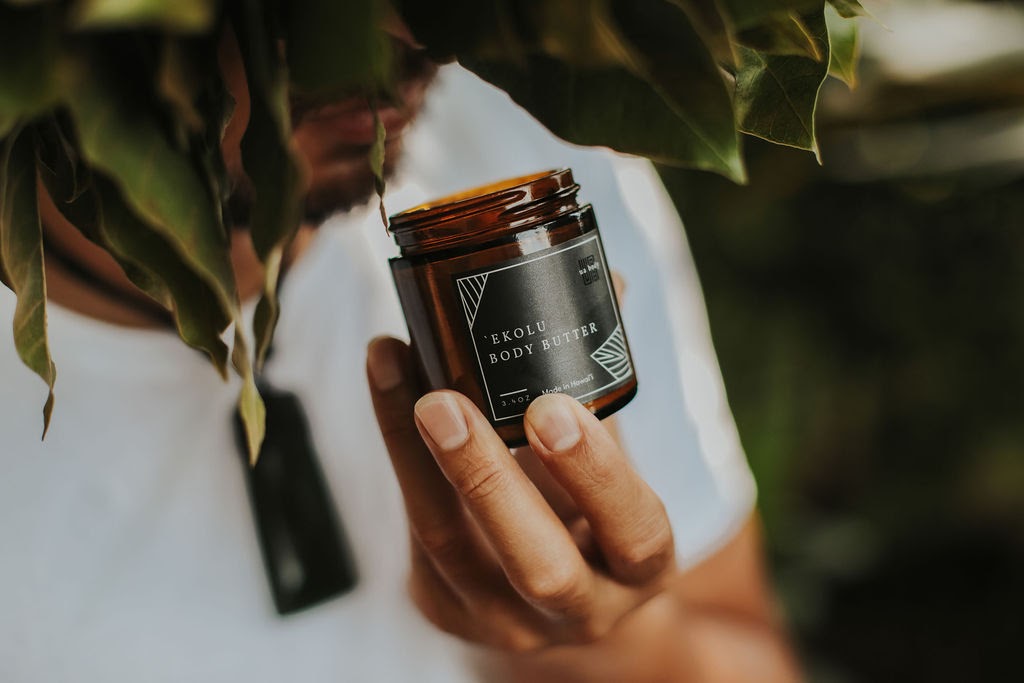 If the skin on your body becomes dry or irritated during the change of seasons, it's time to upgrade your body moisturizer. Ekolu Body Butter has a combination of Hawaiian coconut oil and macadamia kukui nuts to soothe inflamed skin. It's also useful for treating eczema, psoriasis, and stretch marks in a safe, natural way. Handmade in small batches in Hawaii, it's also a product you can feel just as good about buying as using.
Rituals The Ritual Of Karma Body Scrub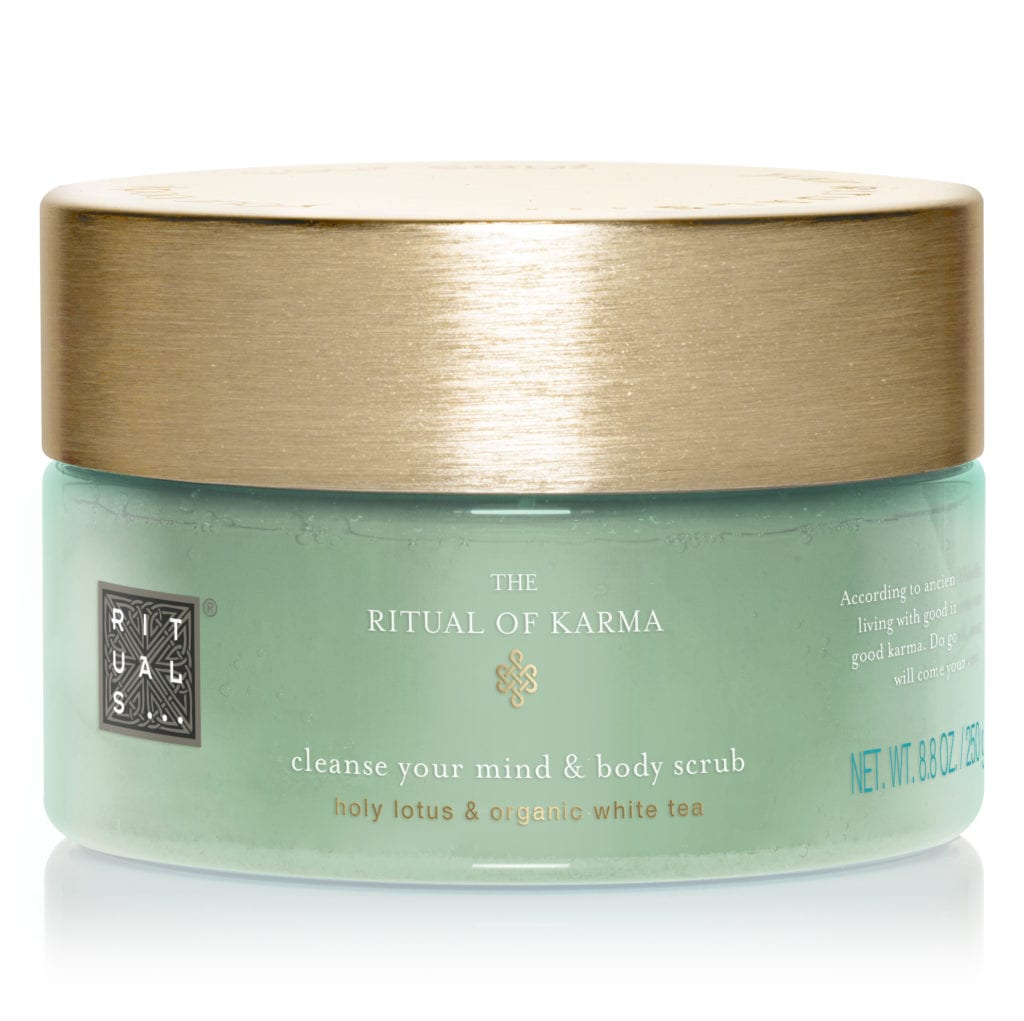 Your body products will always absorb better if you exfoliate first. This sugar-based body scrub by Rituals won't burn like salt-based scrubs often can. Holy lotus, almond oil, and jojoba infuse moisture into the skin. Affordably priced, using it is truly an act of self-care.
Frank Body Booty Drops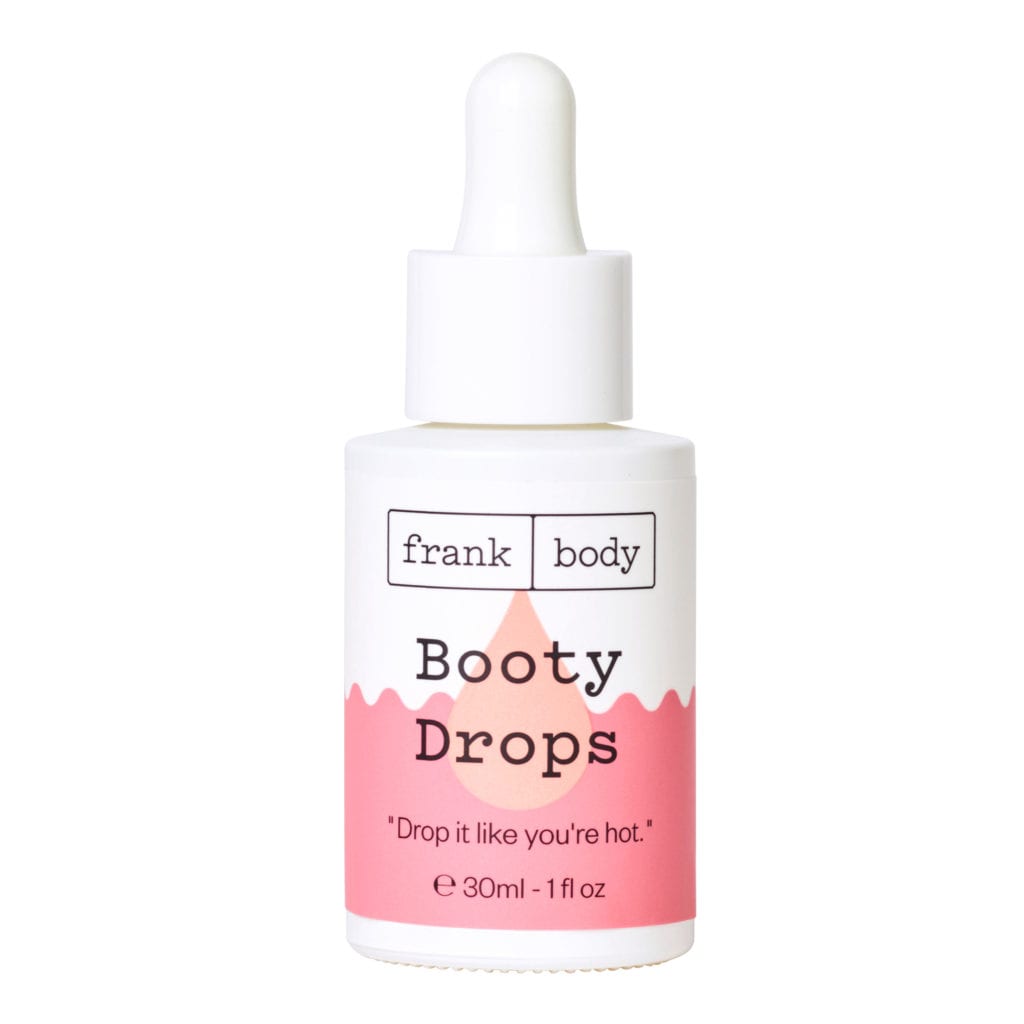 If you prefer your beauty products Australian and with a sense of humor, you'll love Frank Body Booty Drops. Made with caffeine, guarana, carrot root extract, as well as grapeseed and jojoba oils, it moisturizes, firms and gives a little glow to this oft-ignored area of our bodies. It's also vegan and cruelty-free.
SpencerBarnesLA Instant Lip Plump And Sculpt Filler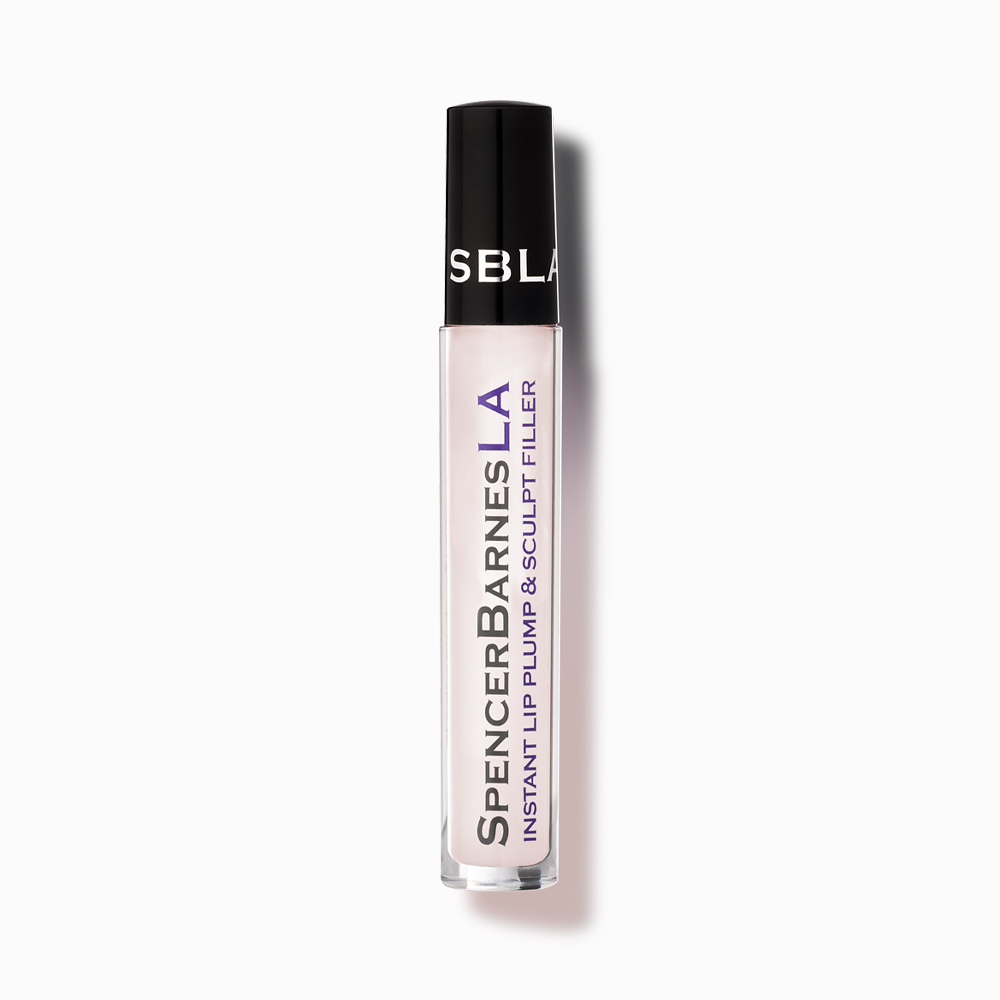 Just because you're wearing a mask some of the time doesn't mean you shouldn't care about what's underneath. Designed to mimic the effects of needles (with a lot less pain), SpencerBarnesLA Instant Lip Plump And Sculpt Filler harnesses the power of hyaluronic acid and Vitamin B3 to give your lips a super sexy boost in a natural way. 
Charlotte Tilbury No Walk Of Shame Lip Duo Lip Kit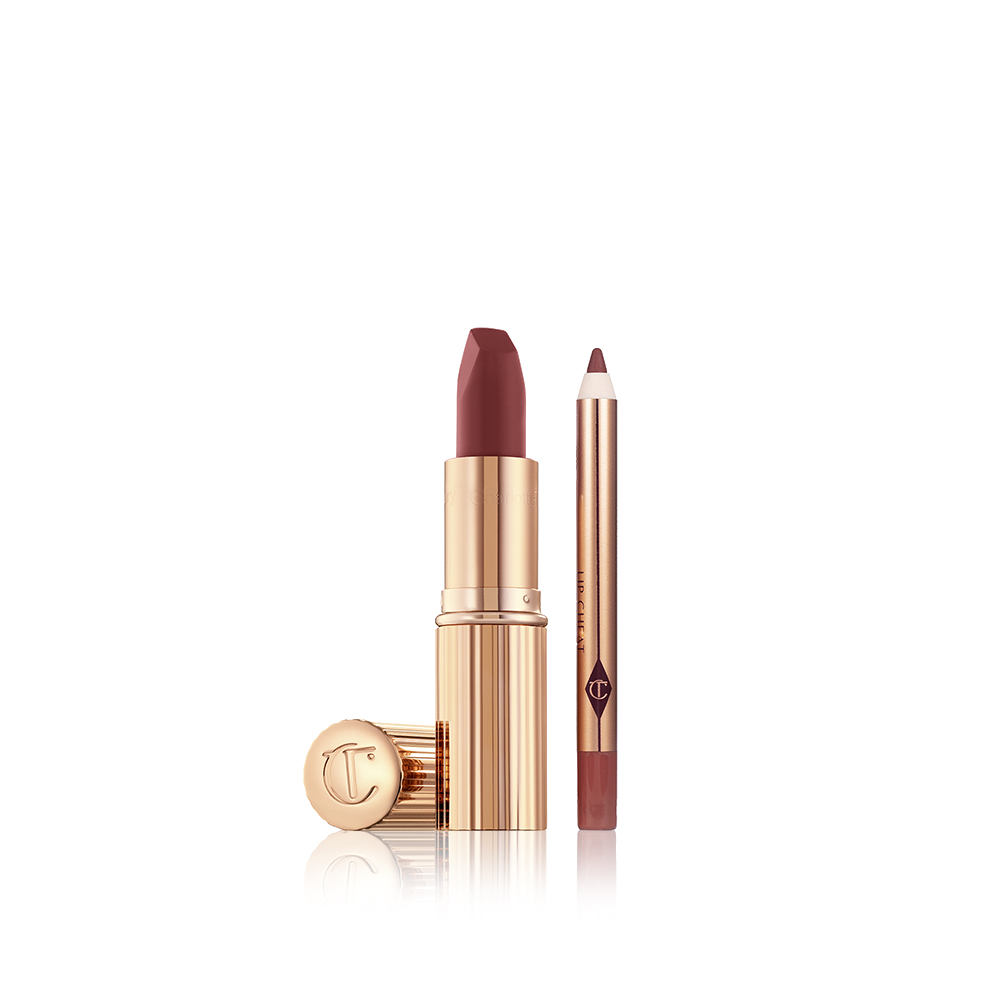 Perhaps the best-named product of 2020, there's nothing that can give you a mental boost quite the way the perfect shade of red lipstick can. It's like magic. This kit has both the lipstick and liner in a shade that's universally flattering for all skin tones, so it's also great to give as a gift. 
Flower Beauty Bitten Lip Stain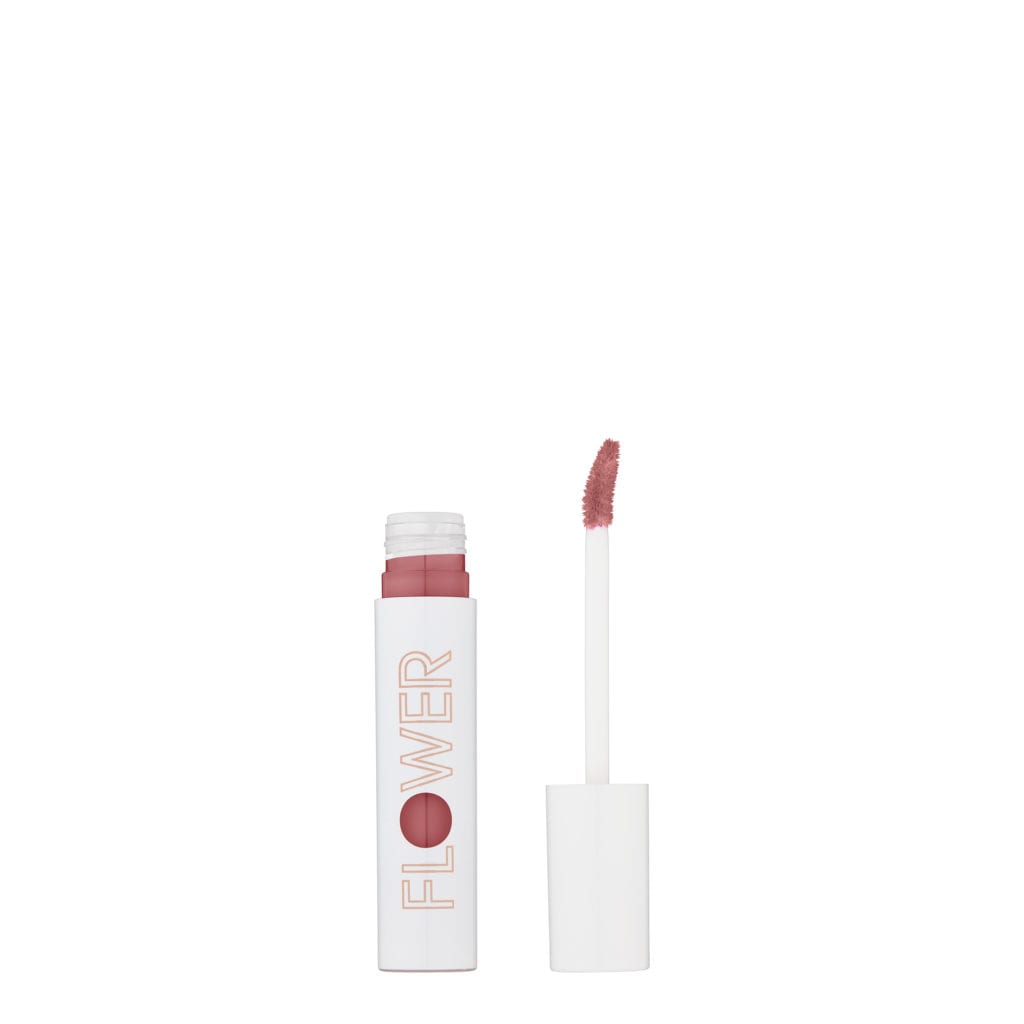 If you prefer a lip stain that will stay on even while you're wearing a mask, Drew Barrymore's Flower Beauty recently launched a new product that is designed to give you a hint of color all day long. It easily applies like a gloss and actually infuses moisture into the lips. 
Charlotte Tilbury Pillow Talk Push Up Lashes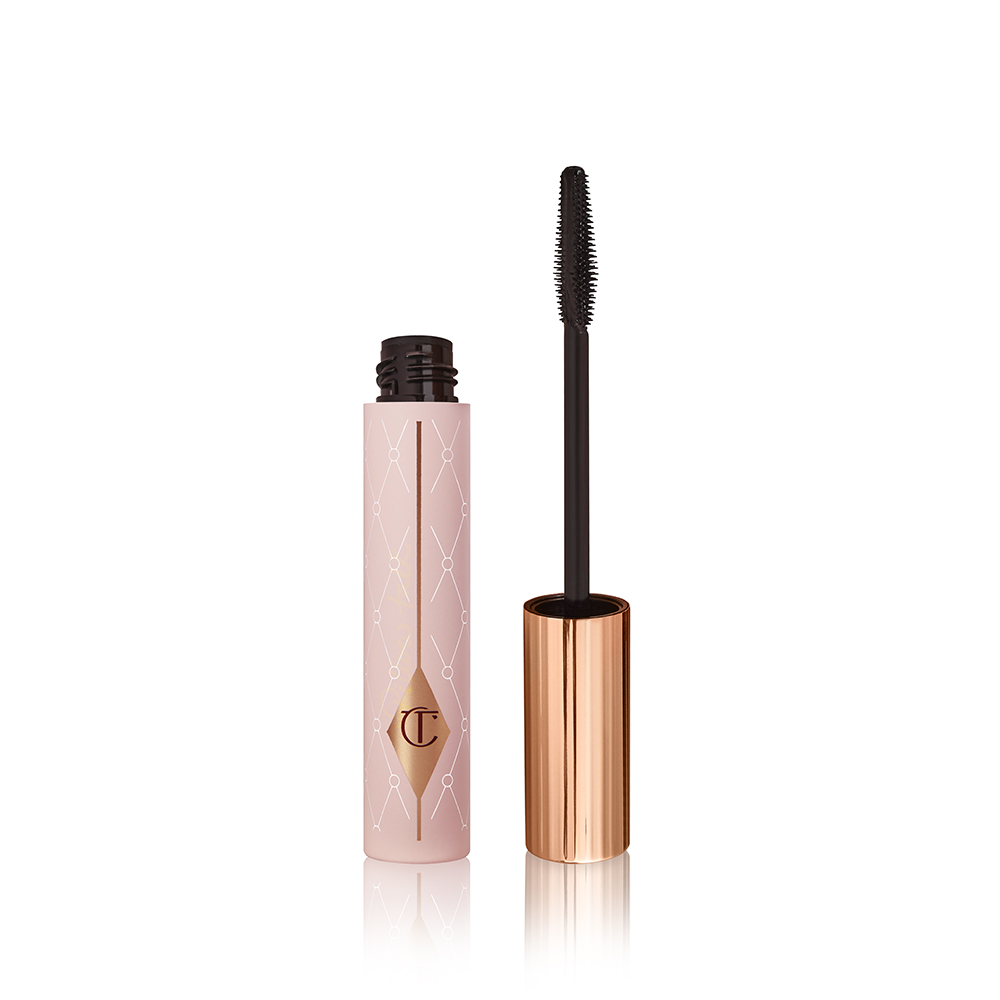 Charlotte Tilbury Pillow Talk Push Up Lashes is a humidity-proof mascara. This is ideal not just for when you're getting hot and steamy, or wearing a mask, but also if you're running a humidifier at home (it's that time of year when it feels like everyone is). It gives the lashes a 24-hour vertical lift effect with a paddle-brush applicator for volume from the root, separating and stretching each lash perfectly.
Anthony Pazos Christie 3D Mink Lashes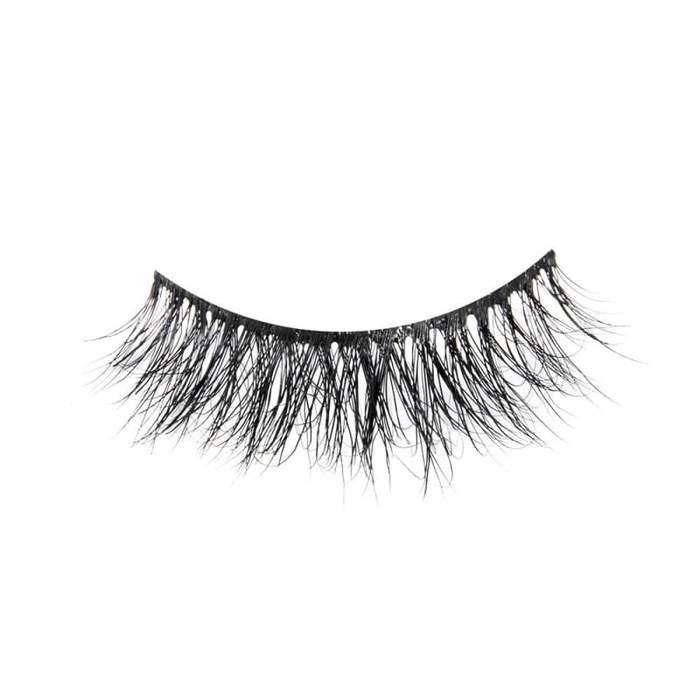 But if you really want to make your lashes pop, it's never been a better time to experiment with false lashes. Anthony Pazos Christie 3D Mink Lashes are easy to apply and dramatic, but still natural-looking. They're a great alternative to eyelash extensions, especially if you don't feel comfortable getting them right now; they can even be worn up to twenty times. 
Mara Universal Facial Oil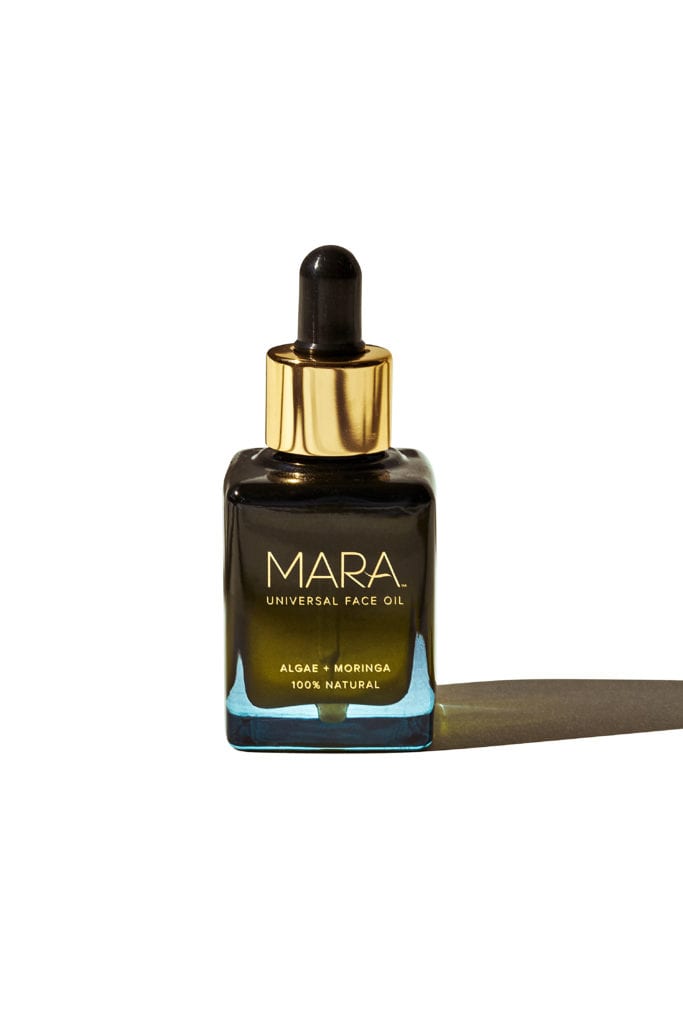 If you prefer a facial oil to a regular moisturizer, Mara Universal Facial Oil lives up to the hype. This entirely natural product features botanical-based ingredients to improve the look, feel, and moisture level of the skin. Essential fatty acids create a plumping look and help to fight the effects of aging. 
IT Cosmetics Your Skin But Better Foundation + Skincare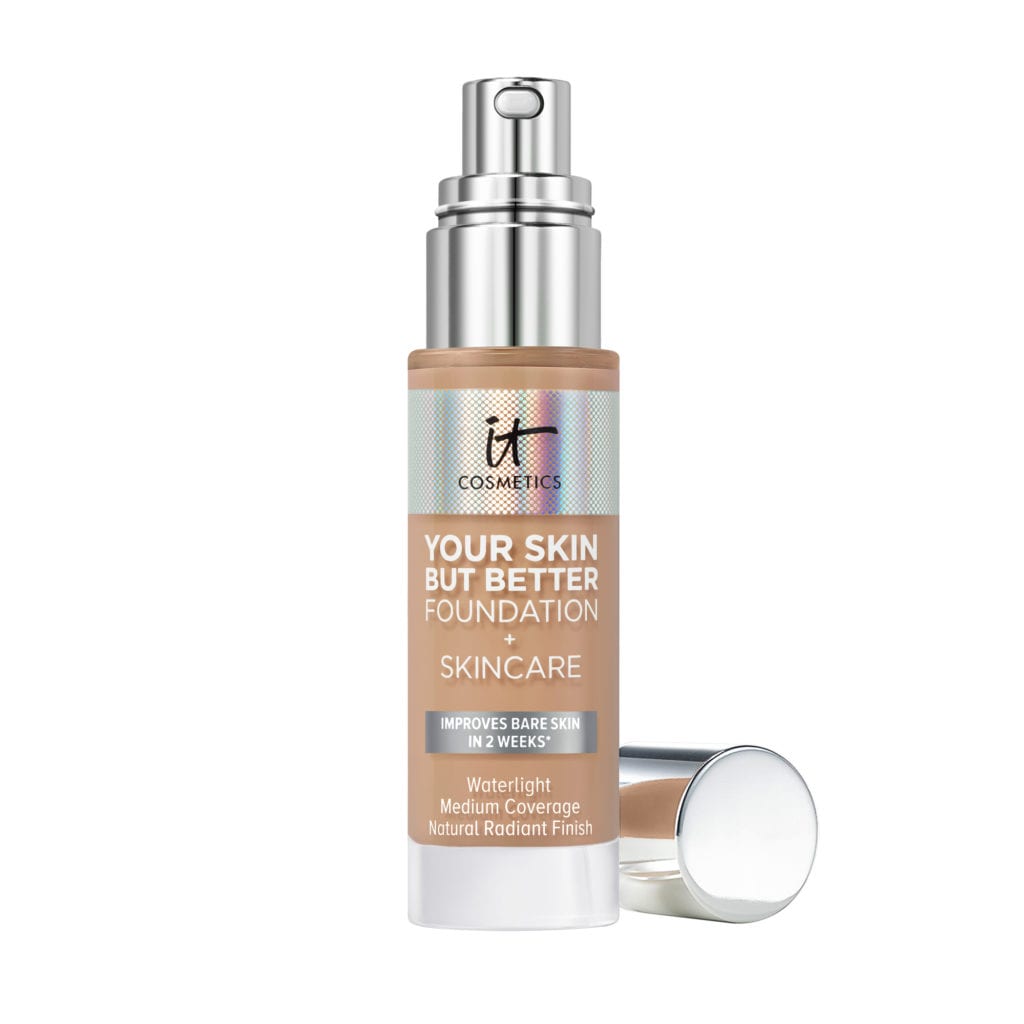 Do you ever wish foundation were good for your skin? Well, this foundation is a dream come true. In addition to giving you a seamless look, hyaluronic acid, and aloe vera hydrate and smooth the skin. With 40 shades, IT's website even has a great feature that lets you try them on with your camera. How innovative! 
Urban Decay Stoned Vibes Eyeshadow Palette
Have some fun with your makeup. Urban Decay's Stoned Vibes palette has eight marbleized gemstone-inspired shimmers and four deep matte colors so you can build and blend your way into a fabulous look for the fall through the holiday season and beyond.